Are you passionate about adventure and sharing unforgettable experiences with others? Island Getaway Tours in the stunning Bay of Islands is seeking enthusiastic and dedicated individuals to join our dynamic team as an on-board Crew Member. You'll have the opportunity to be a part of creating memorable experiences for our guests and travellers while surrounded by the breathtaking beauty of the Bay of Islands.
Responsibilities:
Assist in the preparation and safe operation of boat cruises and island tours.
Welcome and greet guests with a warm and friendly demeanour, ensuring they feel comfortable and well-informed throughout the journey.
Provide excellent customer service, addressing guest inquiries, and ensuring their safety at all times.
Share your knowledge about the Bay of Islands' history, wildlife, and natural wonders, making the tour informative and entertaining. (Training and information provided)

Maintain cleanliness and order on the boat, ensuring a safe and enjoyable environment for all.
Requirements:
A passion for water-based activities.
Excellent communication and interpersonal skills.
Ability to work as part of a team and collaborate with other crew members.
Basic knowledge of the Bay of Islands' geography, history, and marine life (training will be provided).
A friendly and approachable attitude to ensure a positive guest experience.
Physically fit and able to handle the demands of the role.
Current First Aid certification
Perks of the Position:

Embark on daily adventures through the breathtaking Bay of Islands.

Work with a friendly and supportive team, committed to creating unforgettable memories for guests.

Enjoy a competitive salary and flexible work schedule.

Enhance your leadership and communication skills in a dynamic and rewarding environment.
Working with Island Getaway Tours offers a unique opportunity to work in one of New Zealand's most stunning locations, surrounded by crystal-clear waters and lush islands. You'll be part of a close-knit team that values teamwork, safety, and creating unforgettable moments for our guests.
Applications will be reviewed on an ongoing basis, and successful candidates will be invited for an interview.
Join us in delivering exceptional experiences to travellers and guests from all walks of life, and be a part of the magic that the Bay of Islands has to offer. Embark on a rewarding journey with Island Getaway Tours by becoming a Crew Member today!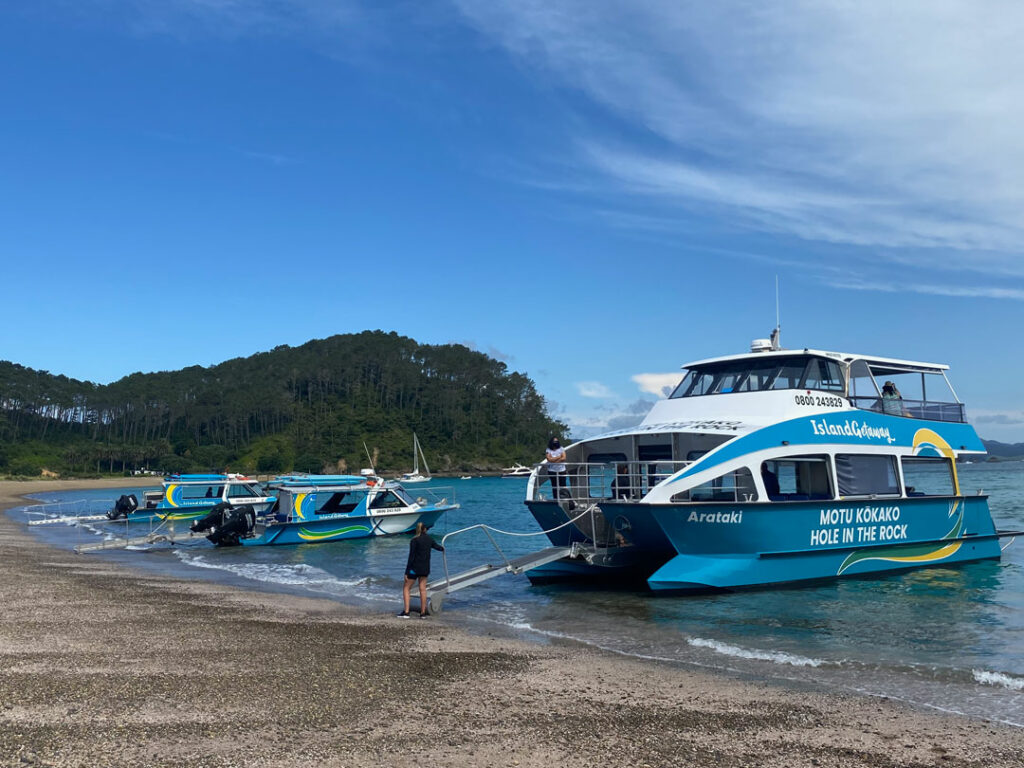 How to Apply:
To apply, please send your resume and a brief cover letter highlighting your interest in the position and any relevant experience and certifications to info@islandgetaway.co.nz